Chittaranjan Srinivas Swaminathan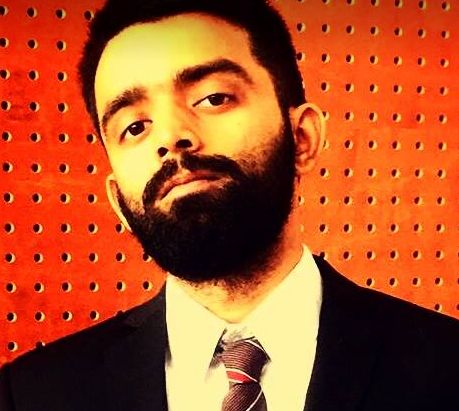 I am Chittaranjan. I am a PhD student at Örebro University. I graduated from Orebro University's International Master's Programme in Robotics and Intelligent Systems. I have been working as an intern / research assistant at AASS since January, 2014. I play the Mridangam, a South Indian drum, and dabble with the electric guitar.
You might want to check out my youtube channel.
Contact
Chittaranjan Swaminathan
AASS Research Centre
School of Science and Technology
Örebro University
70182 Örebro, Sweden
Phone +46 (0)19 30 30 00
chittaranjan.swaminathan@oru.se
Publications
Refereed Conference and Workshop Articles
[

1

]

Down the CLiFF : Flow-Aware Trajectory Planning under Motion Pattern Uncertainty.

In

2018 IEEE/RSJ International Conference on Intelligent Robots and Systems (IROS)

,

pages 7403-7409

,

2018

[ BibTeX | DiVA | PDF ]
Theses
[

1

]

Automated picking: Extracting constraints for HiQP from perception.

Örebro University, School of Science and Technology

,

M.Sc. Thesis

,

2017

[ BibTeX | DiVA | PDF ]
Find the complete BibTeX record here.